How to download SonyLIV WWE Network Videos
May 21, 2023
How to download SonyLIV WWE Network Videos
By using LetMeAtIt from Airesoft one can download the videos from SonyLIV WWE Network easily. One has to purchase the upgrade option and along with YoutubeDL plugin found here. So the total cost would be around one time $10 approx 850 INR.
SonyLIV WWE Network subscription is 299 INR per year which is a greatest deal for WWE fans in India which offers huge contents from past to present WWE videos to be viewed whenever or wherever we want.
The only thing which it doesn't offers is live events like RAW, SmackdDown or any PPV, so if you want it too you need to subscribe to premium SonyLIV membership as well which costs 999INR per year along with WWE Network access it would make 1298INR a year.
Any one can get SonyLIV premium membership access nowadays almost free with major ISP providers such as JIO Fiber, Airtel Xtreme and others, also with Times Prime as well.
Now coming towards downloading the contents from SonyLIV WWE Network, the contents are protected video so that a no can download videos easily other than to screen record it.
So with the help of LetMeAtIt along with YoutubeDL plugin any one can download those videos easily.
After Purchasing upgrade and YoutubeDL plugin from LetMeAtIt
Open the application and enter your credentials to login to LetMeAtIt
Browse and select any WWE video from SonyLIV WWE Network Page
Play it in the browser, now obtain that download link. The easiest way for this is to use Internet Download Manager, if you don't have it, download and install it too. Later restart your browser and do the same to get the download link.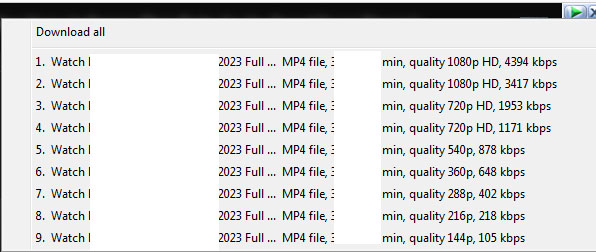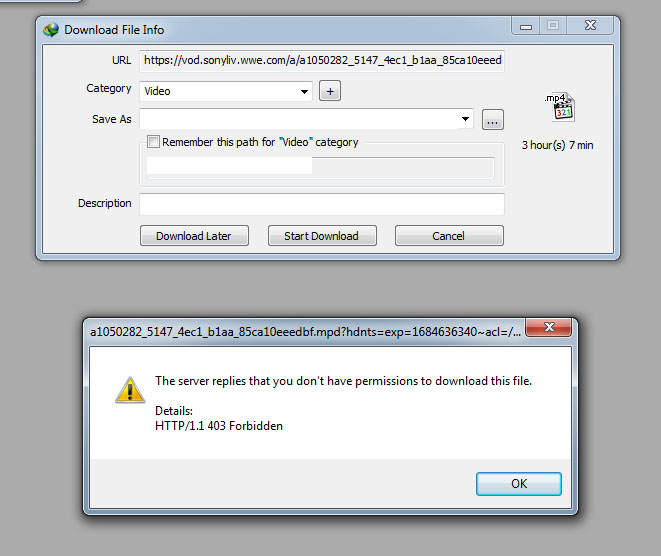 4. Assuming that you are running LetMeAtIt along when you have copied that URL, it will be automatically captures over there, while selecting the quality don't mind select any quality from IDM, LetMeAtIt later tells you to select the desired quality to download.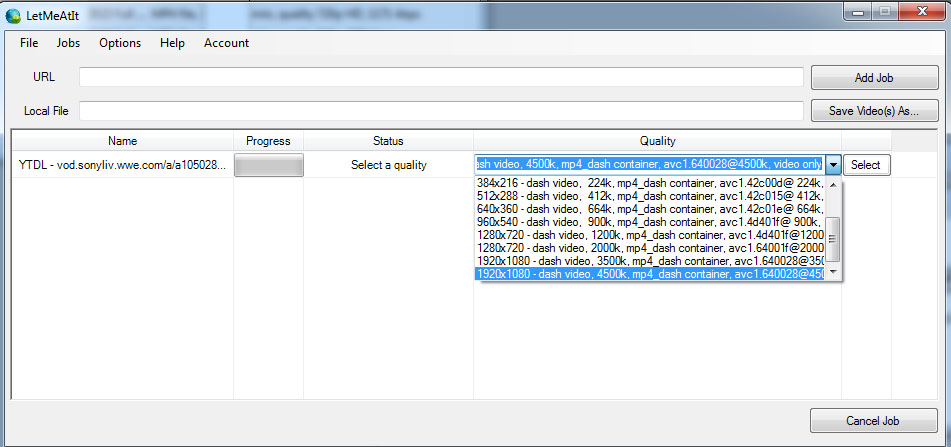 5. Select the quality of the file you wish to download for example 1080p or 720p with different bitrate, no need to worry as it shows only video during selection in app, just select and download. After download is started video will be downloaded first later audio and then it will be merged with video and makes the final output.
The difference I found with original WWE Network and SonyLIV WWE Network is quality of video for example 1080p and 720p videos have higher bitrate that is 720p video will be around 4 Mbps and 1080p will have 8Mbps in original WWE Network.
Others ways to download SonyLIV WWE Network Videos is with the help of StreamFab with plugin which costs more than $100. StreamFab supports downloading from Amazon Prime, Netflix, HBO Max and many popular OTTs.